Wind/ Seismic/ Gravity: We specialize in several fields of structural engineering. Here are a few of the areas in which we might be able to assist you with your next project: Timber structures, wood trusses, concrete bridges, elevated signs, litigation research, street creep, insurance claims, plan review, code search, header design both wood and steel, wind and seismic (click on picture on right), footing design, site inspections, balloon walls, decks, cantilevers, light gauge steel, ICF blocks, retaining walls, building renovations, steel trusses, fire damage, balconies, pier and beam design, gas tank foundation, and moment frames. This list is not comprehensive, so please be sure to contact us at 636-441-9000 to discuss how we can assist you on your next project.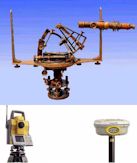 Old Fashion Engineering:
Our number one rule is that If we are unable to do our work by hand with slide rules and calculators, we will not seal it. Of course we do use state of the art (and expensive) software to make our jobs quicker and more economical for our customers, but we also know how to do all of our structural engineering work the old fashioned way, by hand. This eliminates errors due to unknowledgeable design engineers using software they do not completely understand. The possible errors that can occur when this happens can be catastrophic. For this reason, we are proud to say "We only seal what we can design by hand."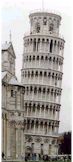 What is Engineering:

In short, engineering is the art of combining the vision with the practical. Designing a structure that will meet the design requirements with the minimum amount of materials. In other words, get it to work and meet the codes while always striving to be the least expensive design. Anyone can engineer a project that might work by simply putting more material in it until they think it will work. The challenge is to make the project functional while keeping costs in mind. Finding that most economical design IS ENGINEERING. When we put our seal on a project we are confident that we have listened to the customer, determined the goals, thought of the most economic solution and designed it to comply to all code restrictions.